Dental Implants in Gurgaon | Delhi | India
Dental Implants in Gurgaon – Get Fixed Teeth
Get your fixed
dental implants in Gurgaon
from the best implantologist in India. We are one of the best tooth replacement centers in India. Our implant surgeons are pioneers in providing fixed implant teeth for every patient. We provide all tooth implant procedures in India. Whether you are looking to replace a single missing tooth, multiple teeth replacement, or a full mouth dental implant replacement, we have all the facilities and expertise.
Book Appointment
"Dental Implants are Titanium screw-like structure that replaces the natural tooth root inside the jaw bone and supports the artificial tooth."
Fixed tooth replacement in Gurgaon
Dental implants can give you fixed permanent teeth replacement that is beyond comparison to any other method of tooth replacement. We have an experienced implant surgeon to get you the best dental implant in Gurgaon.
When you require to replace your missing or damaged teeth, a dental implant is the most near to natural tooth replacement method. There are several reasons why you loose a tooth, and for your missing teeth you need a replacement to eat your food properly. Dental implants demonstrated a 98% success rate and a truly comfortable teeth replacement options.
Advantages of Dental Implants
Most Natural Tooth Replacement
Comfortable Chewing
Confident Smile
Missing Tooth / Teeth
If you have a missing tooth or teeth, you can get a fixed permanent teeth replacement with dental implants.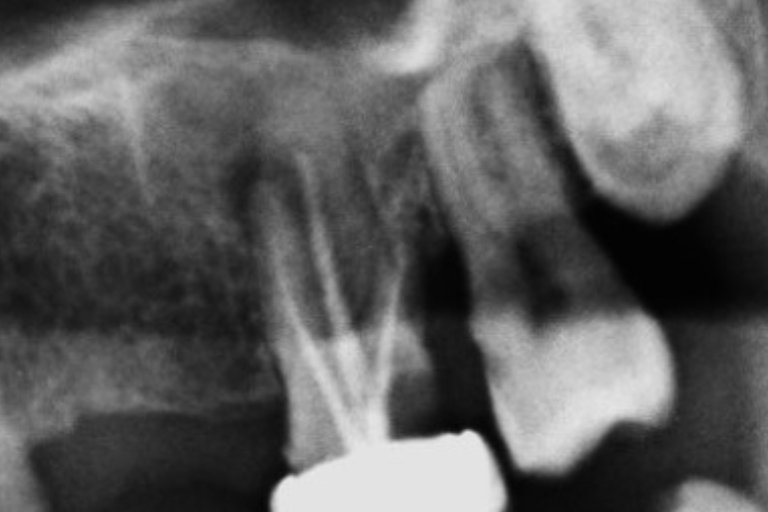 Root Canal Treatment Failures
Unpredictable root canal treatment failures that can not be restored need the removal of a tooth and replacement with a dental implant
Trauma / Accidental Tooth Fractures
Accidental tooth fractures that can not be restored need removal and replacement with dental implants.
Worn off dental bridges / Loose Dentures
Worn off dental bridges or loose removable dentures give continuous pain and suffering. Full mouth dental implant teeth replacement is best for these patients.
Painless Dental Implants in Gurgaon
Surgical Placement of Implant
The first step after complete evaluation and treatment planning is placing a dental implant into your jaw bone. An implant surgeon will seperate the gums from the jaw bone and drill the bone with different sizes of drills. Once preperation is completed a titanium implant is placed into jaw bone and tightened. The cover screw is placed over the implant and gums are sutured back. The placed titanium implant will get fixed with jaw bone in about 3 to 6 months. All the procedure is carried out in local anesthesia and hence a dental implant surgery is painless.
Abutment Fixing
The second step is carried out after 3 to 6 months and this is fixing the abutment over the fused implant in the jaw bone. An implant surgeon will again numb the area with local anesthesia and cut the gums to expose the implant. A cover screw is removed and the implant abutment is screwed into a fixed implant. This abutment will support your dental crown over the implant. After fixing the abutment your impressions are taken for making your dental crown.
Dental Crown Fixing
Once your dental crown is ready, an implantologist will fix the dental crown to the abutment with dental cement. Or screw-retained crowns are directly fixed into the fixed implant. After the final occlusal setting, you are ready to chew your food with a permanent implant tooth.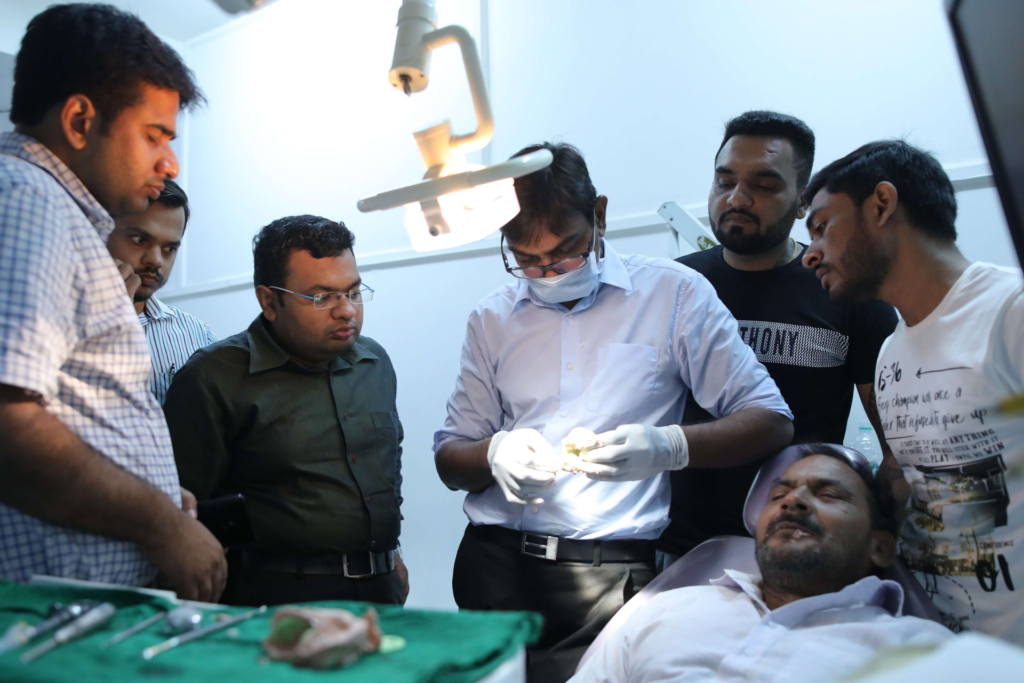 Looking for fixed permanent teeth in 3 days with immediate loading basal implantology? Dr. Prashant Chaudhary had helped many patients to get fixed implant teeth through advanced German technology successfully.
Best Dental Implant Surgeon in India
Dr. Prashant Chaudhary
is one of the
best dental implant surgeons in India
. He is well versed in conventional as well as immediate basal implantology. The quest to provide dental implants irrespective of any problems to all patients leads him to learn and practice
Basal Implantology
. He had mastered the techniques in basal implantology and also helped dentists to learn & practice basal implantology. He is one of the best basal implant mentors in India. He had trained numerous dentists all over India in basal implantology. He is practicing dental implantology in Gurgaon, Nasik, and Mumbai.