Basal Implant Course in India
Best
basal implant course
in India with hands-on training and practical approach of using cortical bone support for immediate placement and loading of teeth. We provide 3 days complete workshop on basal implantology with live surgeries, tutorials, group discussions, and hands-on training with a master mentor – Dr. Prashant Chaudhary. We provide all
dental implant courses
in India for beginners to pro-level practical training.
Our basal implant course is conducted at Gurgaon center and in many cities of India. Time and schedule for upcoming courses are published on our website, social media platforms, and e-mails. If you are interested to learn more feel free to contact us through our website form and we will get back to you soon.
Who Can Join Basal Implantology Workshop ?
General Dentists
Specialist Dentists
Dental Students
Conventional Implantologists
3 days basal implant workshop – best way to start practicing immediate Implantology
Are you looking for the
best basal implant course in India
? Our center provides 3 days of practical training in immediate basal implantology. Our course is headed by India's renowned Basal Implantologist,
Dr. Prashant Chaudhary
. We provide basic to advanced dental implant training at our center in Gurgaon and also at dental practices in various cities in India. The basic cortical implant training workshop is designed to provide good to start you with immediate basal implant practice by yourself. You will learn all the concepts in basal implantology like case planning, surgical placement, implant impression, prosthetic planning, prosthesis delivery, complications management.
Basal Implantology Training in India
Give Your Patients Immediate Fixed Teeth
Flapless Surgery
Flapless surgical procedure is helpful in faster healing. Less trauma is advantageous in Medically compromised patients.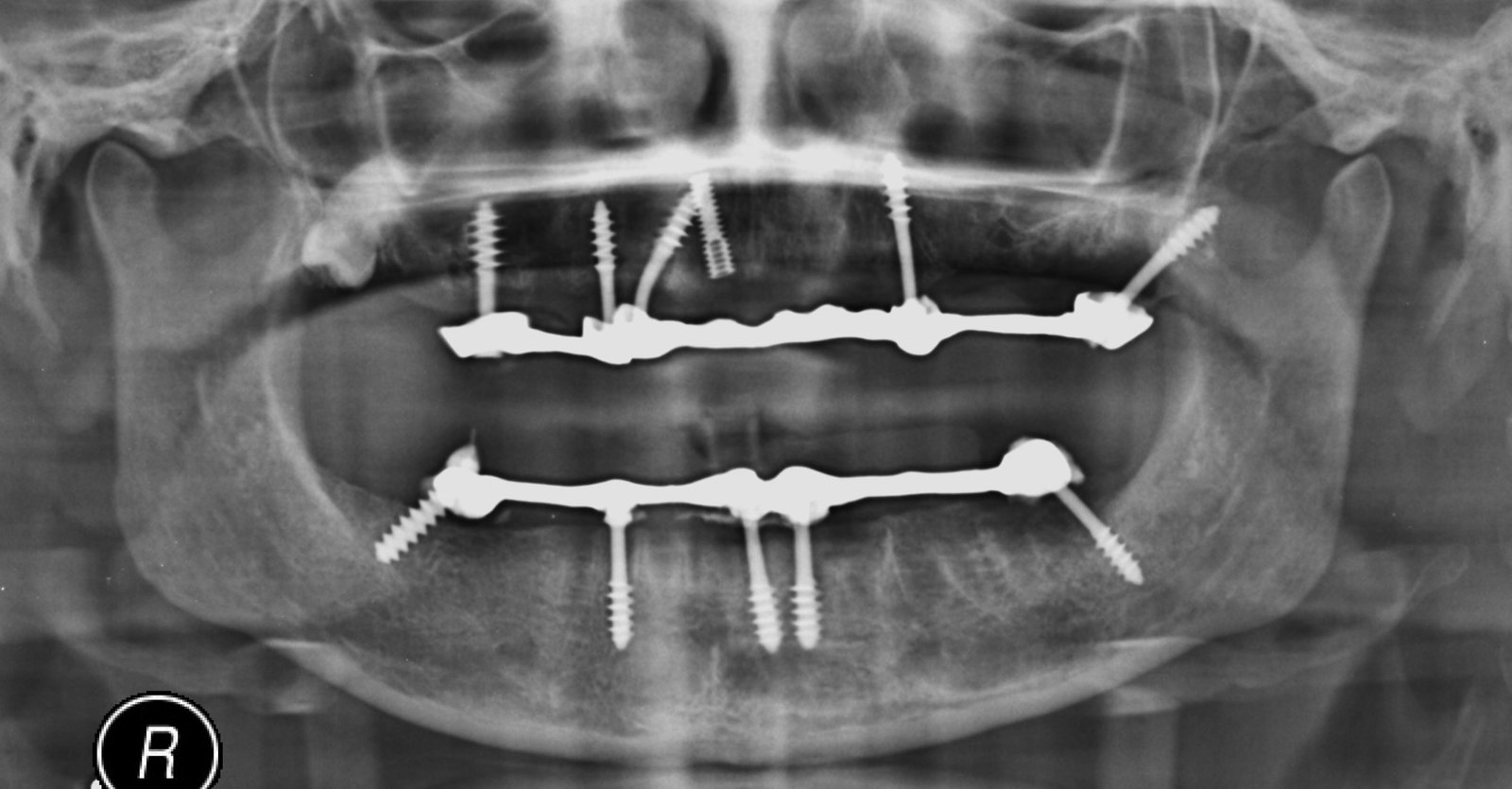 No Bone Graft
Implants are fixed into deep basal bone hence no need for any GTR procedure or bone graft. Cost-effective implants for your patients
No Extra Surgery
Specialized implant procedures like sinus lift- surgery, ridge split surgery, socket shielding surgery, etc are not required. Easy skill development for dentists
Learn Basic to Advanced Basal Implantology in 3 days
Basal Implant Training: Day 1
Introduction to Basal Implantology
Pre- Surgical Evaluation
Anatomical Aspects in Basal Implants
Live Surgical Demonstration
Basal Implant Training: Day 2
Impression Techniques in Basal Implantology
Metal Try-in and Occlusion
Concepts of immediate Loading
Complications in Basal Implantology
Basal Implant Training: Day 3
Prosthesis Delivery
Radiological Interpretations pre and post
Hands-on placement of implant on models
Specialized Techniques in Basal Implantology
Aesthetics in Basal Implantology
Get Best Implantology Training in India
Basic Implant Course
Basic dental implant course in India for freshers to start gaining overall knowledge in dental implantology. The course is good for fresher dentists, general dentists not yet practicing implantology, students wanting to explore the field of oral implantology as a career.
Advance Implant Techniques
As a budding implantologist, you need to learn and master specific advanced implant techniques. Some common procedures are – sinus lift surgery, bone augmentation methods, ridge split technique, guided implant surgery, prosthetic management, etc.
Basal Implant Course
Basal Implantology or cortical implants is a specialized technique that uses the deep basal facial bone to engage dental implants. Cortical implant helps to provide immediate loading dental implants for patients having low jaw bone conditions. Learn basal implantology techniques from an expert basal implant mentor in India.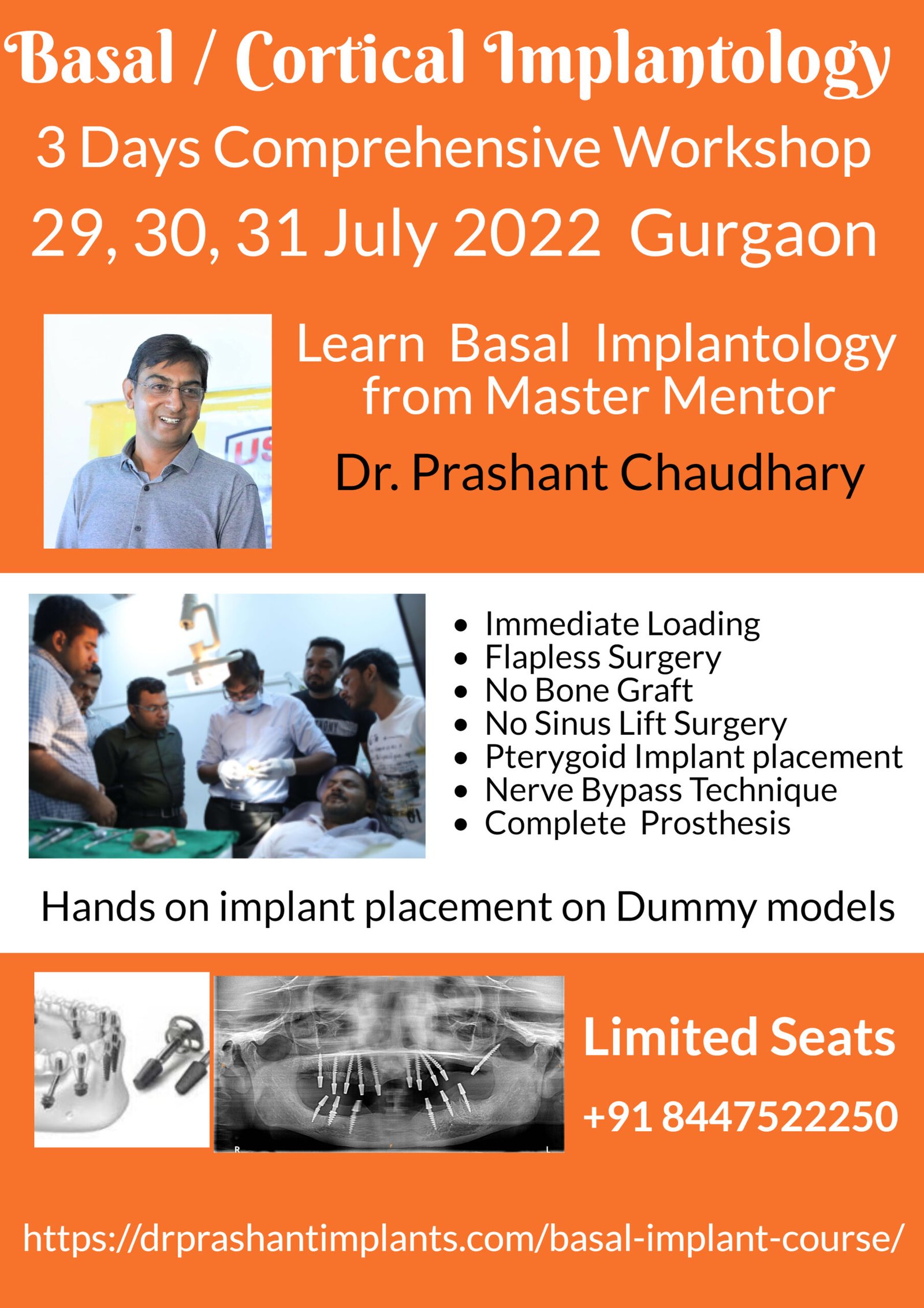 Register for an upcoming basal implant course.
Early bird offer before 30th June 2022. Register now to get a 27% discount by using discount code – BASALJULY2022 at payout. 
Early Bird Offer - use code - BASALJULY2022 - Book your seat Now